Stage 1 Remap
Stage 1 Pricing
£100 DISCOUNT ENDS SOON
Our Full Stage 1 Package Using our dyno tested and proven remap. No off the shelf junk but a highly developed map to maximise performance safely
All Stage 1 tuning is considered safe for a standard vehicle which is in good condition.
Fully Dyno Tested
Dyno Developed Map
Remap Developed by Llandow Tuning
Dyno Printout for Calibration
Safe for Standard/Stock Cars
2 Year Warranty
Full Aftersales Support
Road Legal and Safe
Better MPG
55BHP More Power
35NM More Torque
Great for Towing
Faster 0 to 60 Time
Better Throttle Response
All Stage1 and Stage1+ tuning is provided at a flat rate. This price shown includes VAT and is for the tune being installed on your vehicle. There are no hidden extras
In the unlikely event there is a problem with the tune you will have our full backup, we'll provide a complete vehicle diagnostic for free, and any issue will be investigated. Typically, issues are normally limited to modified vehicles where different intercoolers, exhaust systems, higher mileage or where other mods are installed and require some minor adjustments on our part to the applied recalibration and will be resolved for free. Should an issue be found with the vehicle, a full report will be given.
Stage 2 Remap
Stage 2 is any tuning where parts have been replaced and will need calibrating in to the vehicle. Our Stage 2 package includes whatever tested is needed to to ensure the map is as safe as it can be.
This could include intercooler upgrades, inlet upgrades, mods to the HPFP system, larger MAP sensor etc.
Larger turbos, cam mods, larger injectors are considered by us to be Stage 3 and thus require our Stage 3 service.
Stage 2 Pricing
£100 DISCOUNT ENDS SOON
Our Full Stage 2 is custom to your vehicle based on our exsiting research. It will include any needed dyno time
Stage 2 Tuning includes dyno time. So there is no seperate dyno charge. The price is the base price, depending on the mods you've introduced there may be addtional charges.
Stage 2 assumes most of the car is stock with maybe an intercooler or exhaust upgrade. Standard turbos and fuel injectors. If you've changed the turbos or injectors then normally this would be classed as a stage 3 vehicle.
You will need to have a detailed log of any mods made for us to be prepared to help you, sometimes you might need a full stage 3 tuning session. If you don't have a log and just bought the car then we will need to do this first also an engine health check might be a good place to start
If we agree to a stage 2 tune but where modifications to sensors or acuators has occoured there will be an addtional charge. Such changes could include a different turbo, injectors, MAP sensor, MAF sensor etc. Typically a one off fee of £75 will apply. But we reserve the right to decine the stage 2 remap where we feel only a full stage 3 session will apply.
Stage 3 Tuning
Stage 3 tuning is completly custom and starts at £475 per tuning session.
Tuning at Stage 3 levels means completly custom. As such a full tuning session is needed for all EFI vehicle where the cams have been changed, larger turbos fitted, injectors need rescaling, ECU has been changed to a stand alone etc.
---
All our maps/recalibrations are developed in-house by us and our partners. We can cater for almost any vehicle, even where it doesn't fit on our chassis dyno such as large trucks etc we have an oncar dyno that is just as accurate. A printout will be included from one of our dynos for the engine calibration installed.
Additional dyno time can be purchased (see dyno page under services) including before and after runs. To avoid disappointment ensure you ask about dyno runs at the time of booking as our dynos are generally fully booked
Other Common Tuning Services
We provide a wide range of recalibration services for this vehicle which can be applied to the engine ECU.
These services are billable seperatly. A single fee of £75 is payable for any of the following addons (where they are supported by the car)
All of these options are only available where we are tuning an ecu or where we have already tuned the ECU. If we have never seen your car before at the very least a Stage 1 tune is needed
NOX Off
OPF Off
Decat
O2 Sensor Off
EVAP Off
Exhaust Flaps Off
MAF Delete
Swirl Flap Off
Speed Limit Off
Immo Delete
Active Grill Delete
Kickdown Delete
READINESS Cal
Seconday Air Pump / Anti Smog Delete
Start Stop Delete
BMW CVN Patch
Hotstart Fix
Switchable Maps
Idle Speed Adjustment
DTC/Fault Code Off
Pop and Bang
Launch Control
Anti Lag
Crackles and Overrun
Hardcut Limiters
REV Limit Adjustment
BMW Performance Display Calibration
VANOS/VVT Disabling
SAI/Anti Smog Delete
KTM
X-Bow
X-Bow
Gearbox Remap for KTM X-Bow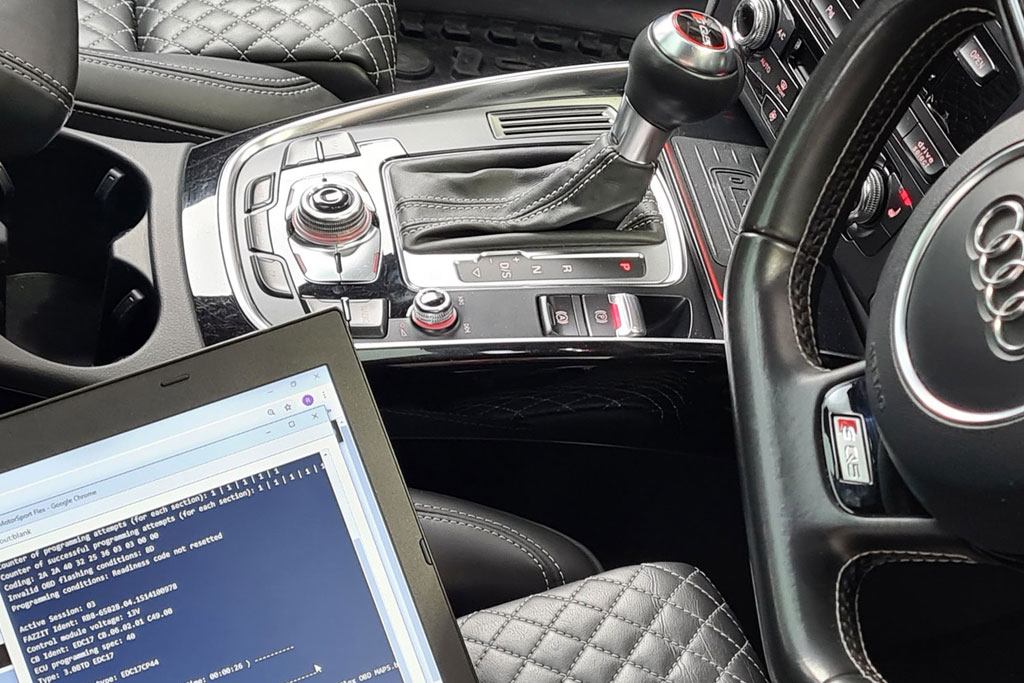 More About KTM Gearbox Tuning and Remapping
We provide a complete DSG, DCT, Semi Automatic and Full Automatic Gearbox Remap service for KTM X-Bow vehicles.
If you have an automatic or Dual Clutch Transmission in your KTM X-Bow we'd like to hear from you with any questions you might have about gearbox remapping
We typically recalibrate gearboxes when the engine will be making more torque thanks to a remap or hardware upgrades. Without a remap quite often the gearbox will become damaged as a result of the extra torque. We can often improve gearbox changes times giving you a helping hand to bring down 0 to 60 times.
Gearbox Remapping
Dual Clutch, Semi Auto and Full Auto Gearbox Remapping
Walnut Blasting for KTM X-Bow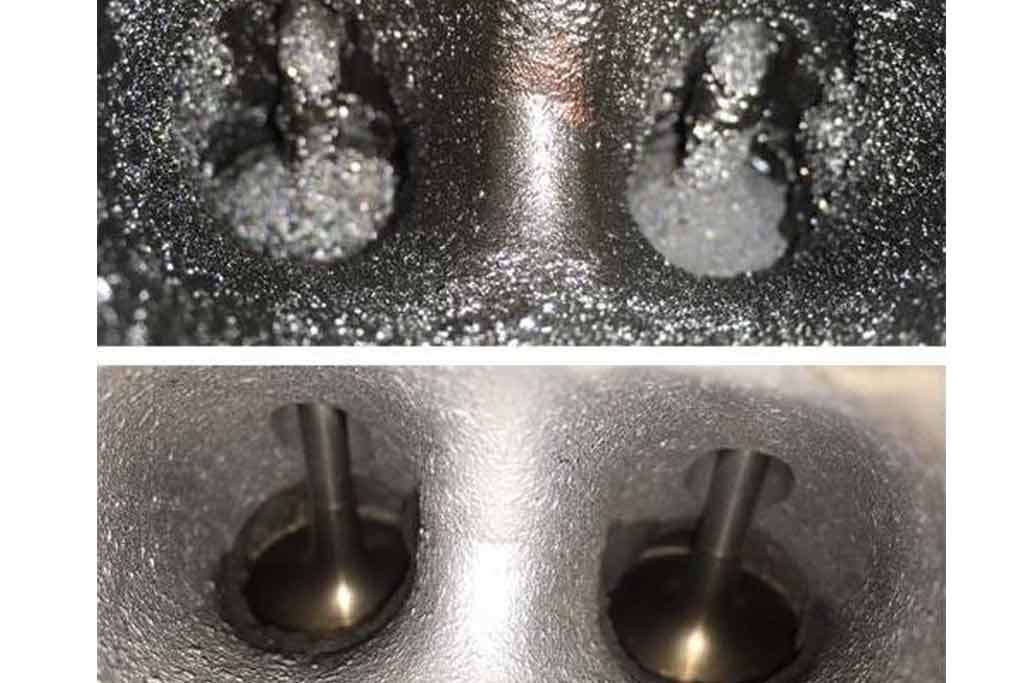 More About KTM Walnut Blasting
Carbon Builds up quickly in modern Petrol vehicles. Llandow tuning provides a complete Walnut blasting service where we truly remove all the cabron from the inlet valves.
BMW Sourced equipment is used and enables us to walnut blast everything fom a VG Fold, to Audi RS4 not to mention the odd KTM X-Bow
Forget the chemical treatments, aka Forte, Tec4 or TerraClean. In our opinion we've tried these products and they simply didn't work as advertised
If your KTM is over 50,000 miles and is a diesel or direct petrol injection then consider a walnut blast before a remap to see even bigger gains and better fuel economy.
Walnut Blasting
Inlet Removal and Carbon Removal using our Walnut Port Blasting Equipment
Brake Disc Skimming for KTM X-Bow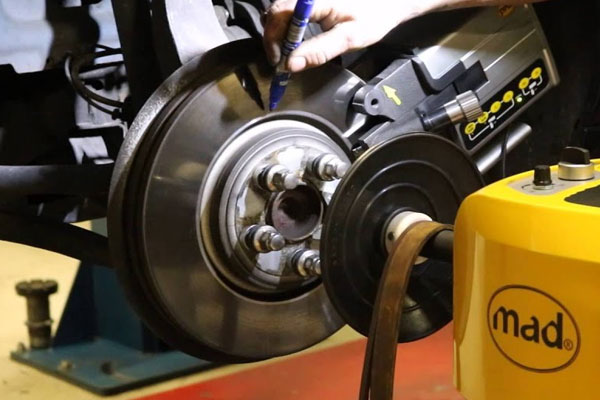 More About KTM Brake Disc Skimming
In an ideal world you'd change your brake discs every time you change your brake pads. Why? Becuase the mating service is flat on a new disc and it isn't on a used one. Making a disc flat with an on car brake lathe resolve this issue and means you get the most from your new pads without compromising on performance
We can remove rust, lips and brake judder.
If you want to make your disks better than new on your KTM X-Bow our brake skimming service might be for you. Your discs will be matched directly to the runout of your wheel hubs meaning they are truly flat, something even a new disc cannot deliver.
Our equipment is OEM approved by Porsche, Mercedes-Benz, Ferrari and BMW
Brake Disc Skimming
We chanrge for disc skimming based on us also changing the pads and the assocated labour on the same axle.
Small Disc (From)
£10 per side
Large Disc (From)
£20 per side
Aircon Regas for KTM X-Bow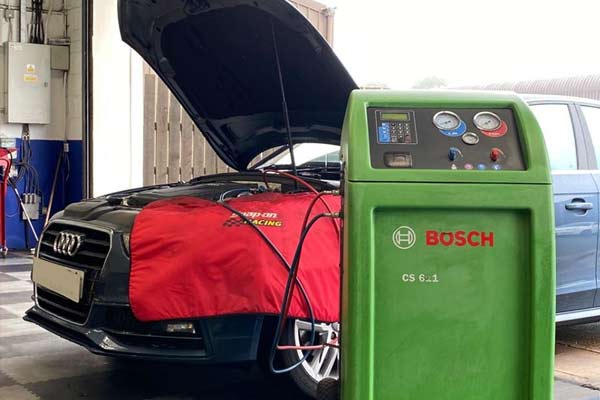 Most manufacturers recommend air-con servicing every 2 years.
If you don't regas the air-con system in your KTM, it will gradually become less efficient, making the car uncomfortable in hot weather, and take longer to demist the windows in winter.

Not regassing your air-con system will be bad for it in the long run, too, with pipes likely to crack and parts likely to seize up if it isn't used which can end up costing more!
Llandow Tuning we can offer both Air-Con Gasses the R134a and the R1234yf, along with an antibacterial cleaner. This Anti-Bac Cleaner cleans the build up of fungus and bacteria from within the evaporator, this is where the bad smells in the air con system are from.
Aircon Regas
R134a (from)
£55
R1234yf (from)
£75
Engine Checkover for KTM X-Bow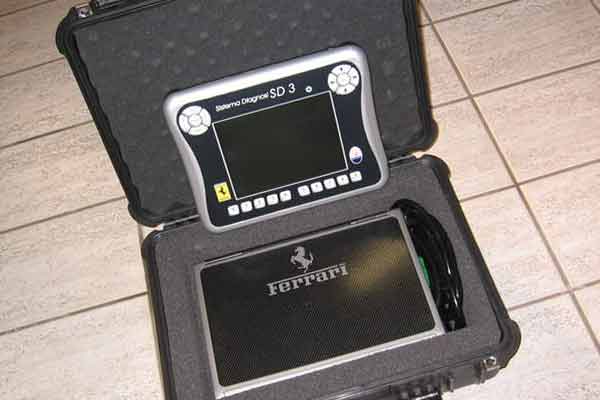 More About KTM Dealer Code Scan
More About KTM Engine Checkover
Take the guesswork out of engine running issues with a comprehensive datalogging session for your KTM X-Bow (X-Bow) . Pinpoint problems, datalog running parameters, check emissions and get an insight in to your engines condition
The Llandow Tuning Engine Checkover is a great place to start with any tuning project, poorly running car or even a vehicle where you want to benchmark its current condition
Think of the Engine Checkover as a code scan plus a dyno session plus a whole load of diagnostic tests to help understand whats happening internally
We can also offer a Complete Dealer Code scan for nearly every make and model.
Dealer Code Scan
We have just about every tool under the sun, we should be able to provide a dealer code scan on anything from a Bentley to a lamborghini
Engine Checkover
Basic Checkover (up to 1 Hour)
£95
Injector Testing for KTM X-Bow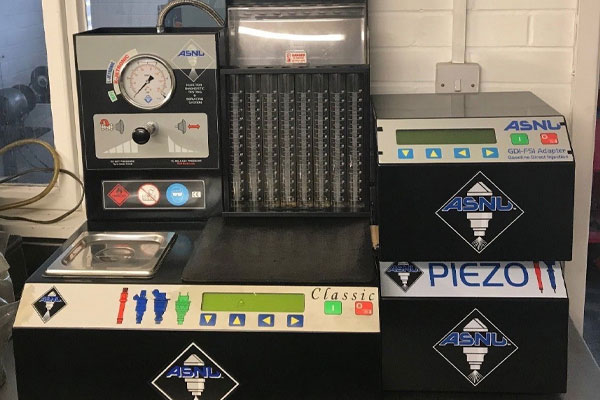 More About KTM Injector Testing
Llandow Tuning has an ASNU Injector testing and service machine. With this machine you can control, flowtest and ultrasonic wash and service most of the injectors, Top-fed, Side-fed, Mechanical and even GDI injectors.
We've expanded the machine inhouse with our own control gear to be able to test even the most complex of injectors
Injector Testing
Injectors are charged per injector.
Port Injector
£35
GDI/Pieze Injector
£55
ECU Repairs for KTM X-Bow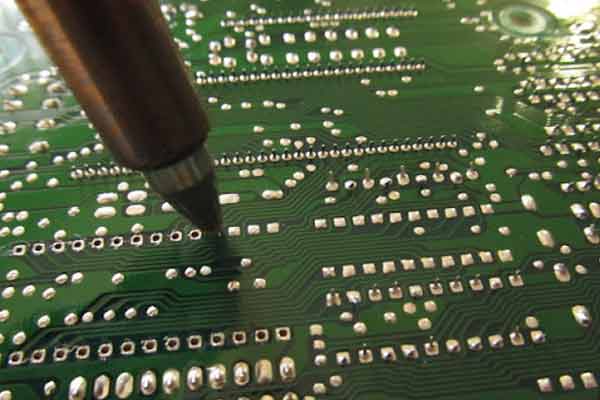 More About KTM ECU Testing and Repairs
Petrol ECU Testing and Repairs for most KTM X-Bow are undertaken by Llandow Tuning.
We have a fully equipted modern ECU lab with a number of test bays. We have ECU simulation systems as well as the very letest LeCroy and Tektronics bench oscilloscopes.
In order to help us identify a fault we need a detailed report of the problems with the vehicle as well as what tests to date have been performed. Where necessary we will repair any damaged ecus or offer a refurnished ECU which is often plug and play ready.
We have provided ECU Repair services for most dealer networks including: Sytner, Stratstone, and Dick Lovett
Engine ECU Testing
Diesel ECU Testing
From £95
Petrol ECU Testing
From £95